If one word applies to Tim Owings, The Advisor, The Speaker, The Musician it is "Cadence." His evocative integration of music and client care is a balancing keynote to your company's event. 

KEYNOTE EXPERIENCES
Tim is pleased to deliver a 30-minute keynote to your group on one of the following topics:
 Leading Clients from Loss to Renewal
The Power of Professional Presence
MOTIVATION, MUSIC & MESSAGE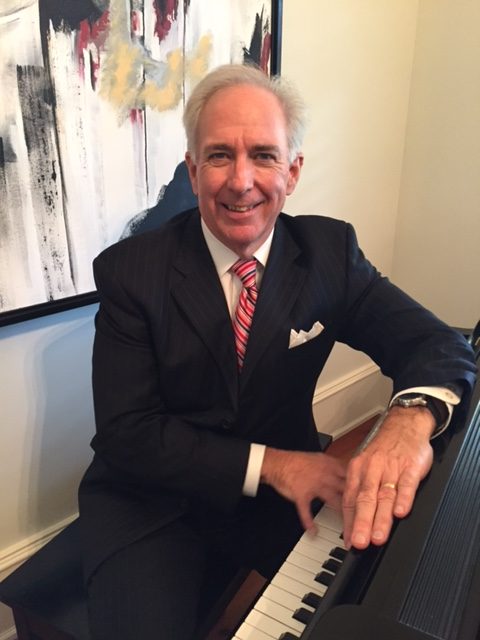 As an accomplished pianist, Tim weaves music into insightful and inspiring stories that create an unforgettable keynote experience.  His open-hearted, emotive playing of pop tunes and Broadway hits connects music and message that moves audiences.  Whether in intimate or larger settings—such as his yearly Christmas concert in Augusta, Georgia where he plays to a full house—Tim crafts an unforgettable experience.
His keynote-music presentations bond with groups who appreciate the effect music has to motivate, encourage greater creative expression, and heighten productivity.  His rhythmic approach to inspiring your audience through word and music is second to none in the industry.

Secure Tim for your next corporate event and delight your guests with an evening they will forever remember.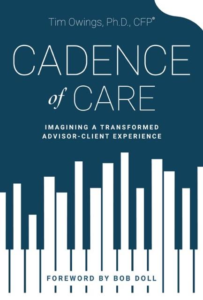 A clarion call to lead with purpose, Cadence of Care offers a wise and practical guide to deepening and enriching client relationships.
-Robert B. Seaberg, Ph.D. Intersect Consulting, LLC


Tim Owings understands what all the great ones know. People who trust you are far more important than all the product knowledge in the world.
-Don Connelly
Don Connelly Associates



The concepts Tim Owings shares in his book provide a comprehensive blueprint to integrate into practice.
-Marc D. Miller, Ph.D., Dean of the School of Business, Henderson State University